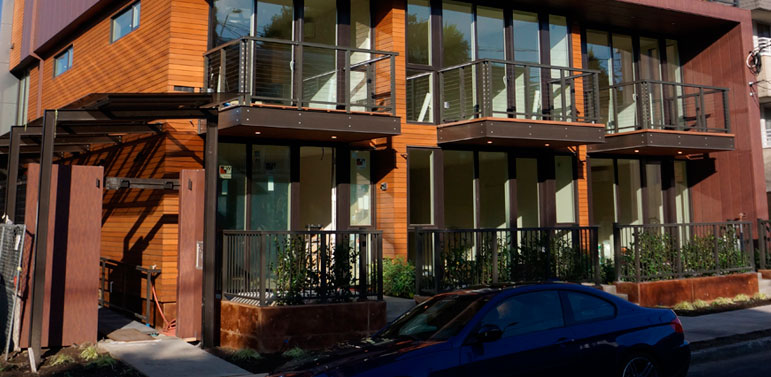 Meet Our Managers
The owners/managers at Sola24 are as unique as the building itself. You won't find big corporate management here. You will find two owners committed to bringing their vision of unrivaled living with an eye towards sustainability and efficiency.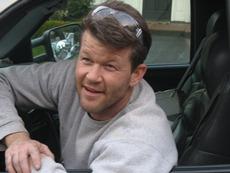 Jon Courter has been a premier builder in the Seattle area for over 25 years. Jon graduated with a degree in construction management from the University of Washington. After graduation and some years in the real estate business, Jon started Courter Construction, a successful contracting company building and remodeling custom homes in the Seattle area.
While renovating a home for a well-known Microsoft employee, Jon met Rod McClaskey. Rod was impressed with the workmanship and the quality of construction he saw at the project, and the two hit it off right away.
After remolding Rod's home, the two decided to form a partnership and build apartment buildings in the Capitol Hill area.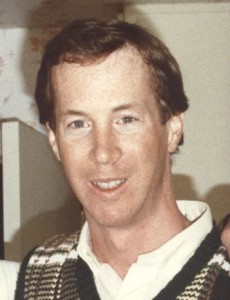 Rod McClaskey attended Evergreen State College where he met fellow audiophiles Jim and Jay. Back in 1975, the three friends opened Definitive Audio, an esoteric audio store in Seattle. Rod continued to study linear electronics and audio amplifier design, with the intention of manufacturing high-end audio electronics. After developing a number prototypes, the realities of the marketplace set-in, and the project was abandoned.
Like a lot of other people in Seattle, Rod turned his attention towards software and founded Vertical Software Solutions. He worked for over 20 years as a systems analyst and database designer. Rod has an extensive background in Informix (remember Wyse 50 terminals ;), Access, VB6, Visual Basic.NET, Visual Web Developer and SQL Server.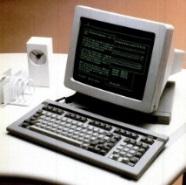 Rod was the lead developer for a number of business specific database projects in the Seattle area. Over the years, Rod learned a lot about what makes a good business model and how to implement effective accounting controls.
Besides aviation, Rod has always been passionate about architecture. Like software, he enjoys the creative process and designing desirable places to live. His vision was to build the iPhone of apartment buildings. The result: Sola24.
Since Jon acted as the contractor for Sola24, he literally knows the building from the inside-out. So maintenance issues are always resolved quickly and professionally. There's no need to call for outside service with Jon. He will also be there to help new tenants with their move-in.
During the leasing process, new tenants will correspond with Rod. He generates new leases promptly, and if necessary, makes revisions. He wrote a custom accounting system for Sola24, so rent payments and deposit questions are handled quickly. You won't be put on hold or transferred around a big corporate voicemail tree; calls are answered or returned promptly. At Sola24, tenants always communicate directly with the owners.